9 Bays in 30 Days Family Event
1st July, 2021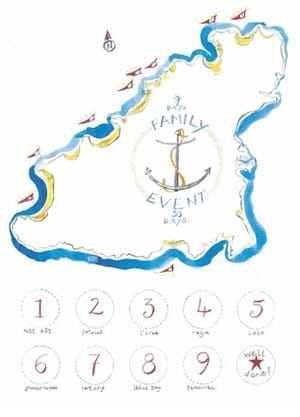 Everyone's favourite Summer challenge is back for 2021 and with it being the 30th birthday we hope that you can help us reach a record fundraising year with our 30/30 events!
What is 9baysin30days?
The 9baysin30days event was established as an easier and less time consuming version of the 30baysin30days event. Initially designed for those with younger families it includes those bays which are easy to access and have amenities such as toilets and a kiosk close by but it could equally be ideal for those short on time or new to the event. A free map with stickers of pirates, mermaids and beach scenes, all beautifully illustrated by talented local artist Ginny Morgan will be posted out with your registration pack (and extra copies can also be purchased if sharing is not an option!). 
When is the event?
1st-30th July 2021
Which bays are on the list?
Petit Bot
Portelet
L'Eree
Vazon
Cobo
Grandes Rocques
Port Soif
Ladies Bay

How do I take part?
You can register via RaceNation here, via the register button on this page
Make a Donation
Thank you very much for supporting and helping Les Bourgs Hospice. We rely 100% on your support.
Donate Now
Upcoming Events
Find out what events are coming up in our events calendar.
Find out more
Sponsor Someone
Do you have a friend raising money for Les Bourgs? Sponsor them today.
Sponsor online now