Ian Brown's 30/30 cycle challenge 2020
29th August, 2020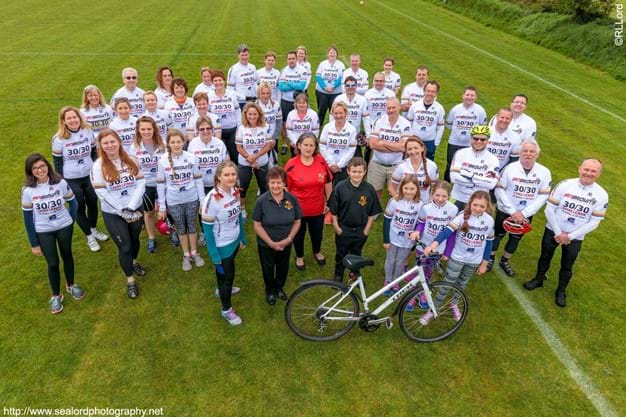 This iconic annual fundraiser run by Ian Brown and his team for Les Bourgs Hospice makes a welcome return for 2020 after being cancelled in April due to the Covid Pandemic. They are delighted to announce that over 100 riders have signed up to the challenge of riding for an hour each day for 30 days. 
Team and individual entries are welcomed but entry is limited so places will be allocated to those that can commit to the fundraising ethos of previous 30/30 challenges (£900 ie £30 for 30 days).
This year's event runs from Saturday 29th August 2020 to Sunday 27th September 2020.
For more information please visit www.ride30in30.com or email 30in30@ianbrowns.co.uk
Thank you Ian!
Make a Donation
Thank you very much for supporting and helping Les Bourgs Hospice. We rely 100% on your support.
Donate Now
Upcoming Events
Find out what events are coming up in our events calendar.
Find out more
Sponsor Someone
Do you have a friend raising money for Les Bourgs? Sponsor them today.
Sponsor online now