Ian Brown's 30/30 Cycling Challenge 2022
30th April, 2022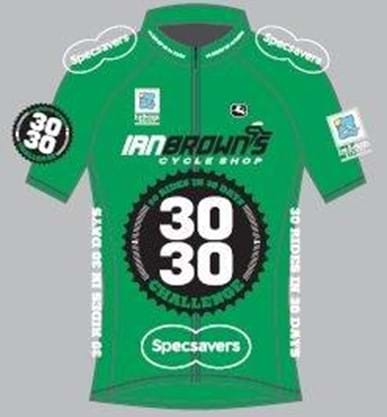 ONE MILLION POUNDS. Such a huge amount of money isn't it but this is the target that the passionate team at Ian Brown's cycle shop have set for 2022 for the total amount which has been raised by the 30/30 cycle event since it started in 2008. 36 people signed up in in that first year and it has grown to over 100 people taking part in 2021, raising the amazing total of £891, 742.14 to date for Les Bourgs Hospice.
Each participant is challenged to cycle for 60 minutes a day for 30 days from Saturday 30th April 2022 and raise £900 for Les Bourgs Hospice (which equates for £30 for each day of the challenge). It is a very social event with a tradition of riders getting together on the opening day for a breakfast, a meet up on Sunday 29th May 2021 to ride the last stretch of the Rock to Rocques Bike Ride together to celebrate finishing the challenge and a final event to announce the total money raised which will be held on Friday 17th June at Specsavers Headquarters, La Villiaize.
Have you been tempted to take part in the past but never signed up or maybe you are inspired to be part of the team that hits this historical milestone? If you would like to join one of the Hospice's most iconic fundraisers and receive a special edition rider's top please visit www.ride30in30.com or if you would like further information please email 30in30@ianbrowns.co.uk or pop in to Ian Brown's Cycle shop.
Make a Donation
Thank you very much for supporting and helping Les Bourgs Hospice. We rely 100% on your support.
Donate Now
Upcoming Events
Find out what events are coming up in our events calendar.
Find out more
Sponsor Someone
Do you have a friend raising money for Les Bourgs? Sponsor them today.
Sponsor online now