Congratulations Izzy
3rd November, 2020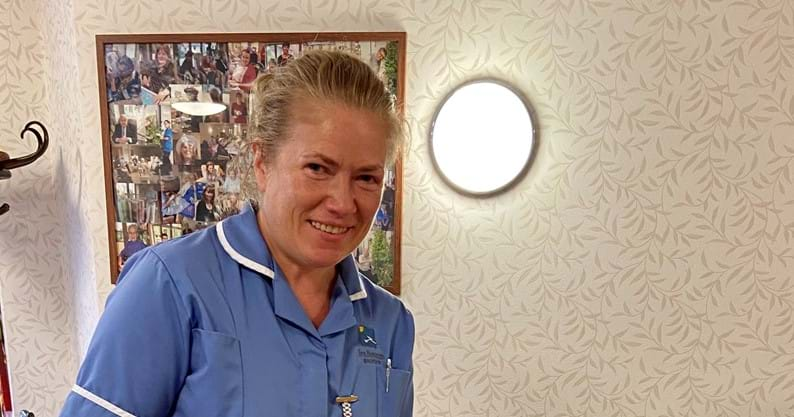 One of our fabulous nurses Izzy has just completed her training to qualify as a Registered Nursing Associate.
The role of a registered nursing associate supports the registered nurses and allows them to focus on more complex clinical care bridging the gap between healthcare assistants and registered nurses in delivering patient care.
Izzy started work at the hospice in December 2012 and initially undertook NVQ modules at both level 2 and 3 to support her role as a healthcare assistant on the hospice ward.  Izzy has always been keen to continually learn and develop her skills within her role as a Healthcare assistant and grasped the opportunity to undertake the Nursing associate programme when it became available on Island.
Izzy commenced the 2 year full time nursing associate programme in September 2018, which involved both academic and work-based learning and with the support of the Hospice team she has developed new knowledge and skills within both general nursing and specifically palliative care. 
Celebrations were held here at the hospice to celebrate Izzy's wonderful achievement. Well Done Izzy we are very proud!
Share
« See all News
Make a Donation
Thank you very much for supporting and helping Les Bourgs Hospice. We rely 100% on your support.
Donate Now
Upcoming Events
Find out what events are coming up in our events calendar.
Find out more
Sponsor Someone
Do you have a friend raising money for Les Bourgs? Sponsor them today.
Sponsor online now