Day Hospice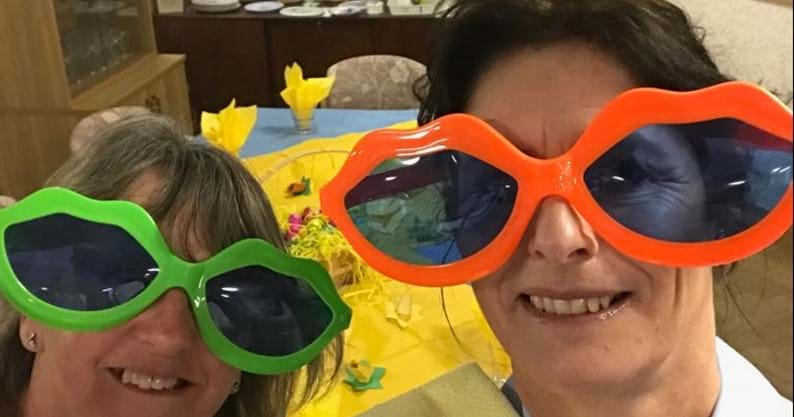 "This is my favourite day of the week.
It's like a family and I feel it is a home away from home.
It is my one outing of the week and makes a big difference to me to mix with people with similar problems."
Day Hospice Patients.

It is difficult to find an apt description of Les Bourgs Hospice Day Hospice which encapsulates the role it plays in people's lives.
We are frequently asked to talk about our work here at the hospice and when we mention day hospice we can almost see the eyes glaze over as the image of chairs all around the wall and a budgie in the corner for entertainment comes to mind!
Well breaking news, our day hospice is nothing like that. but instead a lively lunch club atmosphere prevails complete with pre-lunch sherry from the drinks trolley.
The aim of the day hospice is to provide a fun and enjoyable day for patients, involving social contact, mental stimulation and holistic care.  We hope to enhance and promote peoples quality of life in our warm, friendly and caring environment.
Day hospice also provides relief, rest and support for carers and family members.
Patients have the opportunity to take part in varying activities if they wish to.  We offer several arts and crafts, concerts, film afternoons, exercise classes, highly competitive quizzes, music therapy, gardening and the odd touch of gambling (bingo).
Complementary therapy is available by way of reflexology, Reiki, massage and aromatherapy in a dedicated peaceful therapy room.
Once a week we also hold a service for patients with a service from a different religious denomination each week.
The patients are provided with refreshments throughout the day, given a three course lunch and homemade cake for afternoon tea.
The day is organised by qualified nursing staff, supported by wonderful volunteers who aim to make the day as enjoyable as possible.
All this happens on specific days each week and we can take up to 10 patients a day some of whom will have been in-patients who have gone home.
We also take referrals for patients who live at home and we are able to supply a limited amount of volunteer transport providing people can get in and out of a car.
Informal visits are welcome so that patients and their families can see the facilities on offer and meet some of the staff. This can easily be arranged by phoning the hospice during office hours on 251111 or alternatively emailing DayHospice@lesbourgs.com
All patients are under the care of their own GP whilst here so prior to confirming a day hospice place they are contacted for relevant medical information.
Many of our patients have been attending for a considerable time indeed some moved with us to the PEH whilst our building work was taking place and have returned to our lovely new building proving what a therapeutic environment it is.     
Make a Donation
Thank you very much for supporting and helping Les Bourgs Hospice. We rely 100% on your support.
Donate Now
Upcoming Events
Find out what events are coming up in our events calendar.
Find out more
Sponsor Someone
Do you have a friend raising money for Les Bourgs? Sponsor them today.
Sponsor online now