Friends of Les Bourgs Hospice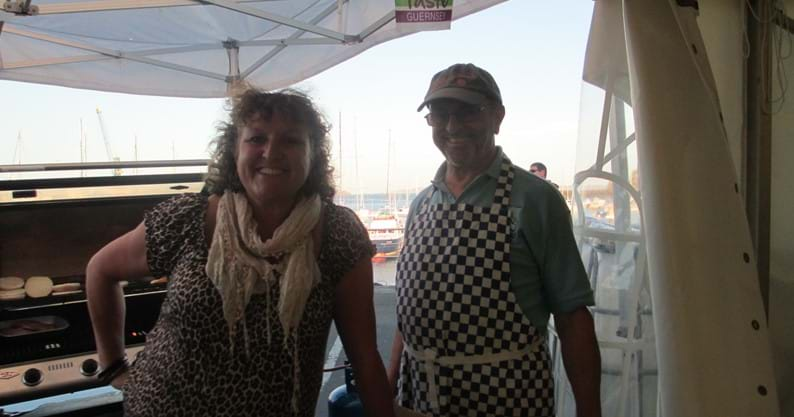 The Committee for the Friends of Les Bourgs Hospice is:
Trish De Carteret - Chair
Mira Domaille - Vice Chair
Martyn Mahe - Treasurer
Dee Blackburn - Secretary
The committee also consists of: Rodney Clough, Lynn De Carteret, Jasmine Bynam, Jamie Williams, Pauline Clarkson, Chris Cuss, Karen Langlois, Lianna De La Mare, Kris Bichard and Jackie O'Meara.
The Friends of Les Bourgs Hospice have been an essential fundraising arm for the Hospice since shortly after it opened. They have raised over £4,000,000 to date and the number keeps on rising thanks to their dedication and ideas.
The Friends of Les Bourgs Hospice LBG is run by a small committee of members, who run various events including the Monthly Lottery Club, Rock to Rocque, the Clay Pigeon Shoot and Flag days. The committee have also run three One Million Pound Lotteries over the years and were the brains behind the successful 'Connie the Cow' initiative.
Our good work is only made possible by the support of the general public, for which we are extremely grateful.
Friends of Les Bourgs Hospice is a Company Limited by Guarantee Company Number: 56125. Association of Guernsey Charities Number: 307. Guernsey Registry Number: CH47
Join the Friends of Les Bourgs Hospice by downloading the form below and returning it to us.  
Make a Donation
Thank you very much for supporting and helping Les Bourgs Hospice. We rely 100% on your support.
Donate Now
Upcoming Events
Find out what events are coming up in our events calendar.
Find out more
Sponsor Someone
Do you have a friend raising money for Les Bourgs? Sponsor them today.
Sponsor online now