Visitor Information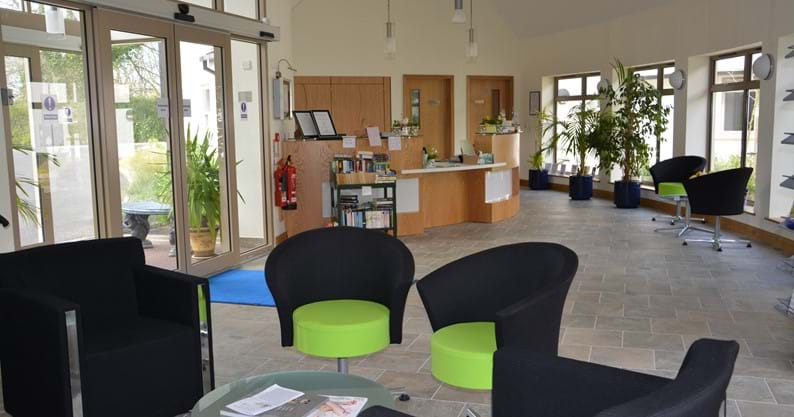 April 2022 - Updated visitor information
As we are now in a new phase of the Covid-19 pandemic the following arrangements will apply to visitors to our in-patient ward at Andrew Mitchell House.
Please note that visiting times will vary depending on the needs of our patients and the latest Covid-19 restrictions so if you have not been advised otherwise and would like to check before you visit, please contact our nursing team on 210323.

- General visiting hours will be from 1.30pm-7pm
- It is still mandatory to wear a face mask in Les Bourgs Hospice
- All visitors must complete a Lateral Flow Test and have a negative result prior to visiting
- All visitors must be free of the symptoms of the Corona virus, or cold-like symptoms (no matter how mild)
- Visitors must sign in and out of the visitor's book and include their individual contact telephone numbers
- Visitors must use the hand sanitiser where available and wash their hands on entering and leaving the ward area.
To access the Hospice whilst our reception area is undergoing some building works, please us the car park at the back of the building along the Bailiffs Cross Road.  From the car park walk back towards the road and follow the curve of the building to the left.  You will come to some doors which is the temporary entrance into Les Bourgs Hospice.
We do ask that you do not visit the Hospice if you have been or are currently unwell without speaking to us first. 
Children are also welcome to visit as long as they are accompanied by an adult at all times.
Family pets are permitted to visit their owner at the Hospice but only with prior permission of the nurse in charge. 
Visitors are invited to help themselves to tea and coffee making facilities in our sitting room.
Please note that Les Bourgs Hospice does not allow visitors to smoke on the premises.
We invite you to bring flowers into the Hospice for your relatives and friends but we do ask that you refrain from bringing in strongly scented flowers as they can be overpowering in the bedrooms.
Wi-Fi is available throughout the building.  Books, puzzles and games are also available upon request and we have games for children if required.
Les Bourgs Hospice is served by Bus Route:
61 - which runs from Town to Pleinmont daily
62 -  which runs from Town to the Airport Monday to Saturday
P2  - which runs from St Sampsons Monday to Saturday.
For times please contact the Bus Station on 700456 or click here
Make a Donation
Thank you very much for supporting and helping Les Bourgs Hospice. We rely 100% on your support.
Donate Now
Upcoming Events
Find out what events are coming up in our events calendar.
Find out more
Sponsor Someone
Do you have a friend raising money for Les Bourgs? Sponsor them today.
Sponsor online now