Volunteers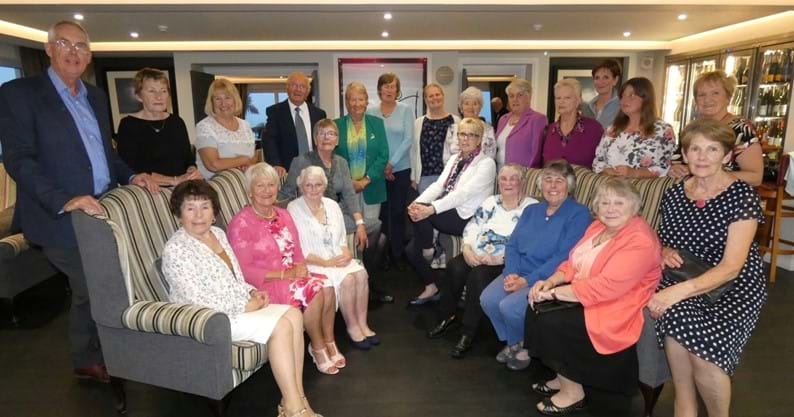 'Volunteering is incredibly rewarding, it is great to feel that you have given up some of your free time to help others feel better'

YOU!

Sometimes in the rush of the day,
We forget to say,
Or show, our gratitude,
But which can be expressed with some heartfelt platitudes!
YOU are the glue that keeps us together,
The force behind ideas and the wind beneath our sails!
But truly, YOU are the hands and feet that bring relief
Too many hearts in times of grief.
Your value? Beyond measure
But we'll be bold
And admit - you're worth your weight in gold!
A workforce to treasure
It doesn't matter whether,
You're behind the scenes or the public face,
Without YOU we could not keep pace,
With the growing needs of our charity,
It's plain to us you see, that without YOU we would cease to be!
So our sincere thanks we would like to convey
To every one of YOU
Our volunteers
In appreciation for all that YOU do!
By Becky Hall.
Les Bourgs Hospice relies on volunteers to support all areas of their work.  We currently have 130 volunteers working in a large range of areas around the Hospice.  We really appreciate our volunteers offering a celebration each year during National Volunteers Week and giving recognition for 5 years, 10 years and 20 years service.  
Key Information about volunteering
Anyone can volunteer who has some spare time and would like to use it to benefit a charity, volunteering really is open to everybody!
People from all backgrounds and walks of life volunteer for Les Bourgs Hospice.
You do not require any special skills, as you will receive on-the-job training and support.
Qualifications are not required, but you do need to have a warm disposition, be empathetic and understand the importance of confidentiality.
You choose how frequently you would like to help.  You may choose once a month, once a week or only in the winter months.
Volunteering will not leave you out of pocket as any expenses you incur will be reimbursed.
You will be part of a highly valued team that ensures the continued high level of care the Hospice provides.

Areas where you can help:
WILLING COOKS - Supper Duties and Kitchen Help:
Volunteers are crucial in providing light suppers for the resident patients each evening, preparing sandwiches, soups, salads and omelettes.   We also require them to assist with serving and preparing meals at lunchtime, to help with the washing up and to ensure all food is served warm to the patients.
WILLING TO FACE THE PUBLIC - Reception Duties:
The reception volunteers greet all our visitors and receive all incoming telephone calls.  They also assist with basic office and fundraising administration and are very much the first point of contact for the public.
A GOOD HEAD FOR RETAIL - Sales Assistants:
Our Charity shops at Les Huriaux St Martins  raise a large amount of money for Les Bourgs Hospice each year.  Volunteers are always needed to receive and sort donations of clothes and other items, to serve and assist customers as required, to display goods for sale and to promote Hospice fundraising initiatives.
A PASSION FOR CRAFT -Day Hospice:
Volunteers in this busy area will assist the Day Hospice Patients under the guidance of the staff.  They will meet and greet the patients, assist with activities and outings and set the table for meals and offer refreshments.  The day hospice is currently only open on a Thursday.
A YEN FOR CARING - Supporting the Nurses:
In this area the tasks undertaken are varied and many, but they do not include nursing duties.  They include shopping for patients, meeting visitors in the in-patient unit, making drinks for patients and visitors and helping with the laundry.  There will be regular contact with the patients in this role.
GREAT IDEAS - Fundraising Duties:
To keep Les Bourgs Hospice running we need to raise in excess of £1.6m per annum and to do this we need a team of willing volunteers to help us at events, to run or support a stall at a function or to come up with new ideas that can help us raise the essential funds needed.
Some of these volunteer positions require you to have a Disclosure and Barring Service check.
Volunteers experiences
'Having had to give up my job in finance due to a chronic back condition, Les Bourgs Hospice has given me the opportunity to slowly return to some form of normality by working on Reception just two hours a week, despite my pain.  I cannot express enough how much I enjoy this role and being part of such a fantastic team at Andrew Mitchell House.  It has been, and still is, difficult at times, but it is far better for anyone who lives with chronic pain to have something to focus on.  Distraction is a wonderful thing and I would encourage any fellow sufferers to do something so worthwhile.  The experience never fails to leave me overwhelmed by it all.'
"I have been a volunteer with two other charities for over 25 years.  It is very enjoyable working on reception at Les Bourgs Hospice and is very satisfying giving time back to the community."
Make a Donation
Thank you very much for supporting and helping Les Bourgs Hospice. We rely 100% on your support.
Donate Now
Upcoming Events
Find out what events are coming up in our events calendar.
Find out more
Sponsor Someone
Do you have a friend raising money for Les Bourgs? Sponsor them today.
Sponsor online now