Memory Tree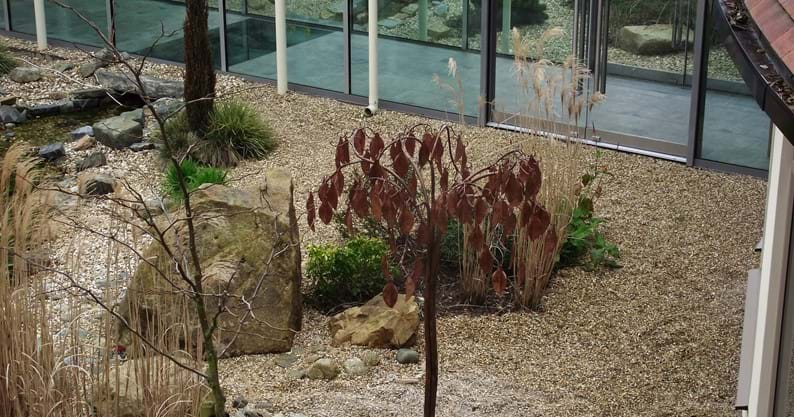 We are delighted to have been able to purchase a much needed item for the Hospice to meet the needs of many people who ask us for a way to remember a family member or a friend after they have passed away.  Until now, apart from a period of time at Christmas with the Light up a Life service, we have been unable to meet the needs of the people who would like a way to remember in a place they can visit regularly.
It was decided that as we have beautiful gardens which are both secure and tranquil, that we would purchase a copper tree sculpted by hand by an artist from Kent with leaves which can be engraved with a message and the name of the person to be remembered.  This tree will change colour with exposure to the seasons and will make a beautiful natural feature in the gardens.
To put a leaf on this tree will cost £100 a year and at the end of that period the leaf will be removed from the tree, cleaned and returned to the donor in a beautiful presentation box to keep forever.  If you wish for the leaf to remain on the tree this can be achieved at an additional annual cost.
The leaves are large and designed to be put on the tree where the design will allow them to blow in the wind giving a beautiful sound effect as well as an amazing feature.  The tree will be located in an area of the garden where it can be visited any time during the day.
If you wish to apply for a leaf on the tree you can download the form at the bottom of this page, underneath the photographs, complete it and send it to us with your payment and we will arrange this for you.
Make a Donation
Thank you very much for supporting and helping Les Bourgs Hospice. We rely 100% on your support.
Donate Now
Upcoming Events
Find out what events are coming up in our events calendar.
Find out more
Sponsor Someone
Do you have a friend raising money for Les Bourgs? Sponsor them today.
Sponsor online now