Charity Shop Les Huriaux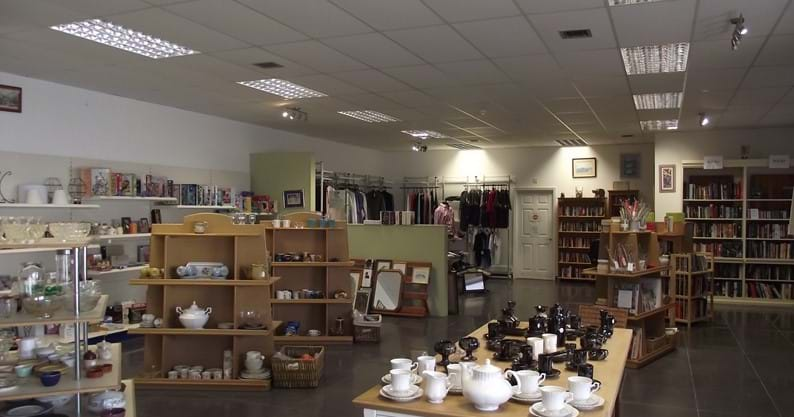 OUR CHARITY SHOPS ARE OPEN!
We will gratefully accept any donations from you on the following days; 
Mondays 9am-4pm
Thursdays 9am-4pm
Saturday 9am-12pm
Please note that our shops will be CLOSED on Mondays only for staff to receive donations, clean and re-stock
It will help us if you could please ensure that all donations are of good quality and in working order. Please do not leave any donations outside the shop or be offended if you bring any up outside of these times and we are unable to take them. If you have any queries please call 230085 or email lesbourgsshop@gmail.com.
Shop opening hours 
Tuesdays 9am-4.30pm
Wednesdays 9am-4.30pm
Thursdays 9am-4.30pm *Donations can also be dropped off until 4pm
Fridays 9am-4.30pm
Saturdays 9am-4.30pm *Donations can also be dropped off until 12pm
PLEASE NOTE - There are a few items that we are not able to accept as donations these include; CD's, DVD's, Suitcases, Helmets, Duvets, Pillows, Mattresses, Microwaves, Buggies/Prams, Car Seats, large items of Furniture, or broken items.  Whilst we thank you for thinking of the Hospice these items do not sell and and in turn end up costing the Hospice money to dispose of.
Thank you for your support in ensuring every penny we raise goes directly to the patient care.
We look forward to seeing you soon!
Opening Times
The opening hours are:
Shop closed to the public but donations accepted 9am-4pm
9am-4.30pm and donations accepted until 4pm
Address
Les Huriaux Farm, Rue Des Huriaux, St. Martin, Guernsey GY46SY
« See all our shops
Make a Donation
Thank you very much for supporting and helping Les Bourgs Hospice. We rely 100% on your support.
Donate Now
Upcoming Events
Find out what events are coming up in our events calendar.
Find out more
Sponsor Someone
Do you have a friend raising money for Les Bourgs? Sponsor them today.
Sponsor online now